The Ogbournes of Wootton Bassett, Wiltshire, England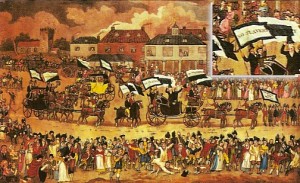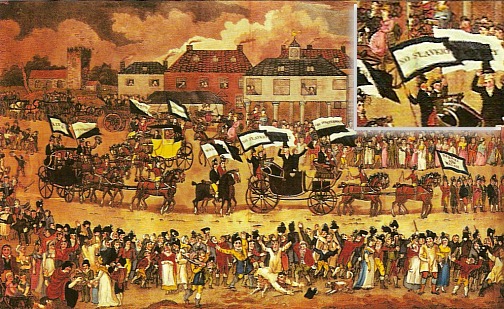 This picture is said to be of celebrations in Wootton Bassett on the Abolition of Slavery, though amongst the banners shown is one for 'Murray & Walsh' – so could it have been an issue at a Parliamentary Election ? There have been more Ogbournes born and living in Wootton Bassett than any other town in the UK, (including 123 baptisms) for at least 400 years.
[Wootton Bassett was granted royal patronage in March 2011 by Her Majesty Queen Elizabeth II in recognition of its role in the early 21st century military funeral repatriations, which passed through the town. The town is now known as Royal Wootton Bassett.
For many years Wootton Bassett was a parliamentary borough and elected two Members of Parliament(MPs) to the House of Commons from 1447 until 1832, when the rotten borough was abolished by the Great Reform Act.
It is ironical that when the distinguished American Professor William Fielding Ogburn was Visiting Professor at Nuffield College, Oxford (1952-1953), he made great efforts to trace Ogb**rn*s in the UK, and wrote to many parish priest in the Thames Valley area, asking if there were Ogb**rn*s in the church register, but the records of these enquiries kindly copied to us by his son Fielding Ogburn show that his father drew a near complete blank. Had he written to the parish of Wootton Bassett he would have felt he was getting somewhere, though we knew nothing about the history of our name at that time.
The Ogbournes of Wootton Bassett appear regularly in early records of the town, but relatively few daring Ogbourne exploits have been found.
Wootton Bassett was struck by 'The Plague', also known as 'The Black Death' for 16 weeks from 25th April 1645 though no mention of burials of Ogbournes was found in that period.
In July of 1803 the Mayor, Mr Hollister displayed a poster making an impassioned plea for volunteers to join a militia to resist a feared attack by Napoleon Bonaparte. "If it succeeded all true Britons would be sacrificed to French Ambition, such as plunder, massacre, debauchery and other diabolical mischief" it read. Thomas Ogbourne answered the call and demonstrated his willingness to distinguish himself by volunteering. A plaque is displayed in the Town Hall to attest to this, pictured here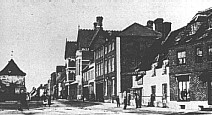 References to the church in early records go back as far as 1200, and in 1264 Phillip Bassett asked leave of the Pope to build his own chapel at Vastern "in consequence of his being at a distance from the church in Wodeton" In the centuries prior to the 17th the name crops up in official records in the Kingsbridge hundred, a small area of Wiltshire of which Wootton Bassett was the principal town.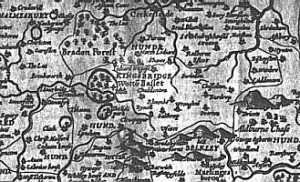 For more information visit the Royal Wootton Bassett Town Council website